About Bergfesta
In the last four years the company has built 82 apartments in Akureyri, 60 apartment in four buildings in Ásatún and a large building complex with 22 apartments in Stekkjartún. Current project includes a 16 apartment townhouses in Halldóruhagi in the scenic town of Akureyri near the Arctic Circle in Iceland.
For our projects we hire the best available local subcontractors but do the supervision and planning ourselves. We select and buy the building materials and equipment to assure the quality of the construction.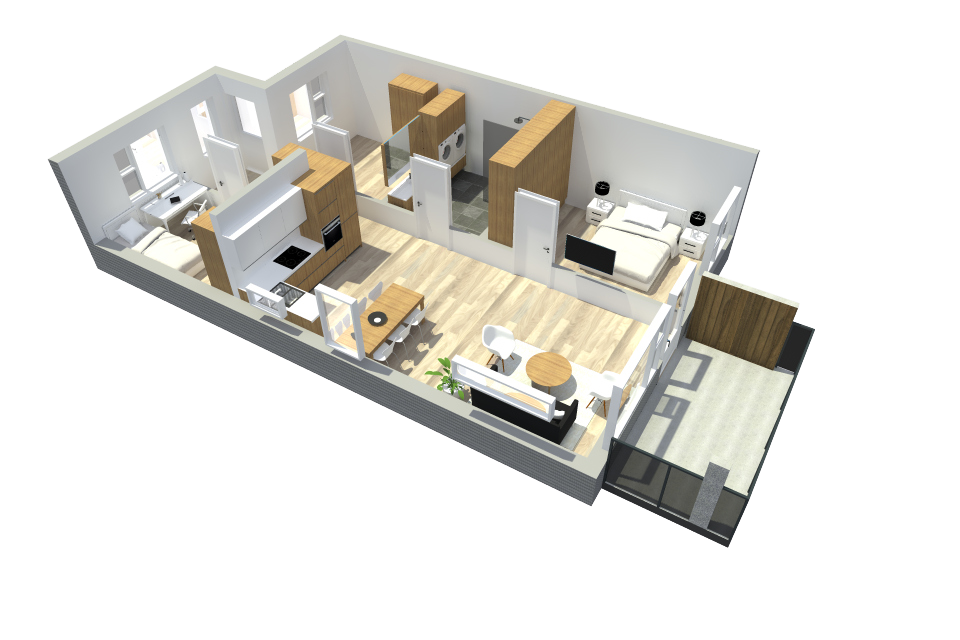 Small but spacious
Relatively small apartments but feel spacious and attention is given to all details.
Privacy and soundproofing
We put an extra emphasis on isolation between floors and apartments and the option of balcony enclosure
Winter comfort
Snow melting system, allowing excess geothermal water flow in pipes to melt the snow and ice on the pavements.
Low maintenance
Low maintenance in all aspects of the buildings, both on the inside and outside and withstanding the winter elements
Extra storage space
Extra storage space and using every sq.m. to the fullest.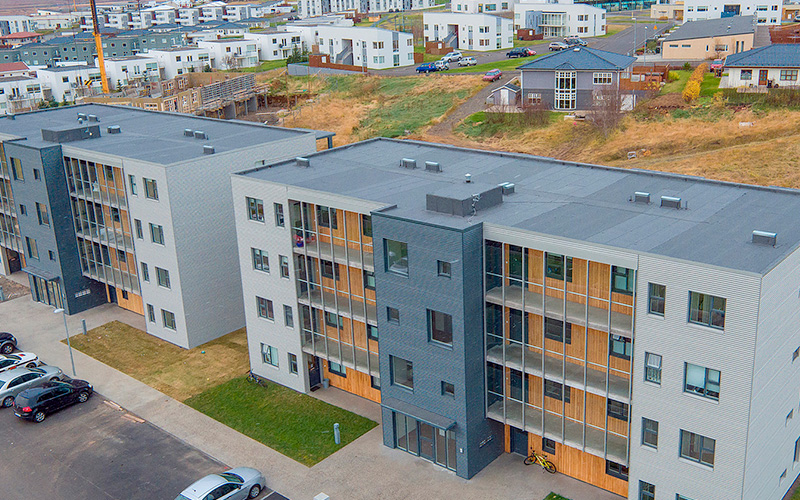 Ásatún 40-46
Apartment buildings in Ásatún, Akureyri.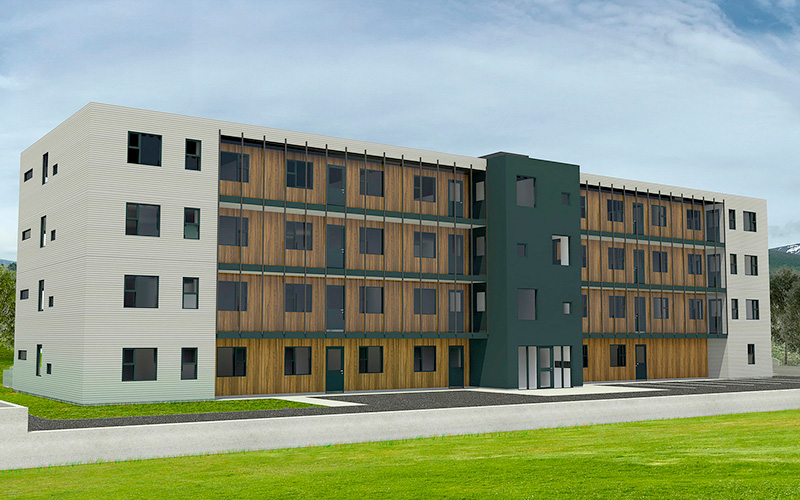 Stekkjartún 32
Apartment complex in Stekkjartún, Akureyri
Bergfesta partners
Bergfesta was founded by Asgeir Mar Asgeirsson, Pall Jonsson, Saevar Helgason and Hlynur Jonsson. Asgeir and Saevar have a long background in Asset Management and the Financial Industry. Páll and Hlynur have a long experience in the Hotel and Restaurant field as founders and owners.